Reverse Mortgage Help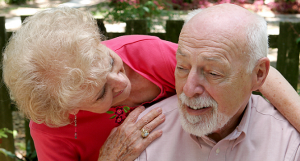 Welcome to Reverse Mortgage Help, your one-stop source for Reverse Mortgage articles and information. We have created this site with your needs and interests in mind.
At ReverseMortgageHelp.com, you will find informative articles you can use to help you understand Reverse Mortgages and other associated topics. Our goal is to help you learn more, so that you can make smarter decisions regarding your financial future.
While reverse mortgages are advantageous to many borrowers, these loans are not appropriate for everyone. Borrowers armed with accurate information are better able to make informed choices about their financial futures. Using the helpful links and articles on this site, you will discover everything you need to know to make an educated decision about reverse mortgages, including:
Whether a reverse mortgage is right for your unique financial situation
Whether you qualify for a reverse mortgage
The pros and cons of reverse mortgages
How to apply for a reverse mortgage
When NOT to apply for a reverse mortgage loan
The alternatives to reverse mortgages
Information about consumer safeguards designed to protect senior homeowners from fraudulent or deceptive lenders
Recent news and legislation regarding reverse mortgages
While you are browsing Reverse Mortgage Help, be sure to sign up for our free newsletter. This newsletter will give you further information and insight into Reverse Mortgage topics. Remember, the newsletter is free, and can help you learn more about reverse mortgages and coming changes in reverse mortgage laws, rules, and regulations, so please sign up today. Thanks for visiting Reverse Mortgage Help.com!